2023 Southwest AWWA Annual Conference
Lafayette, Louisiana · October 15, 2023 — October 17, 2023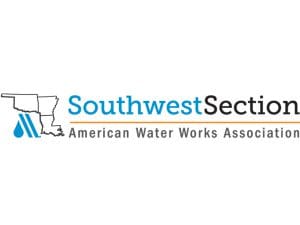 AWWA Conference 2023
The 2023 Southwest AWWA Annual Conference will be held in Lafayette, Louisiana this October. Two of Carollo's local water treatment experts will be presenting on biological treatment and PFAS. You don't want to miss these informational sessions on protecting our water supplies. We hope to see you there!
Monday, October 16
3:00 PM: Efficient Destruction of Nitrate and other Groundwater Contaminants Using Fixed Bed Biological Treatment |Tom Crowley
3:45 PM: Investigation of Alternative Management Strategies to Prevent PFAS from Entering Drinking Water Supplies and Wastewater | Rebecca Poole
Carollo is a proud Gold Sponsor for this event!