Carollo Welcomes Amber Batson to our Houston Office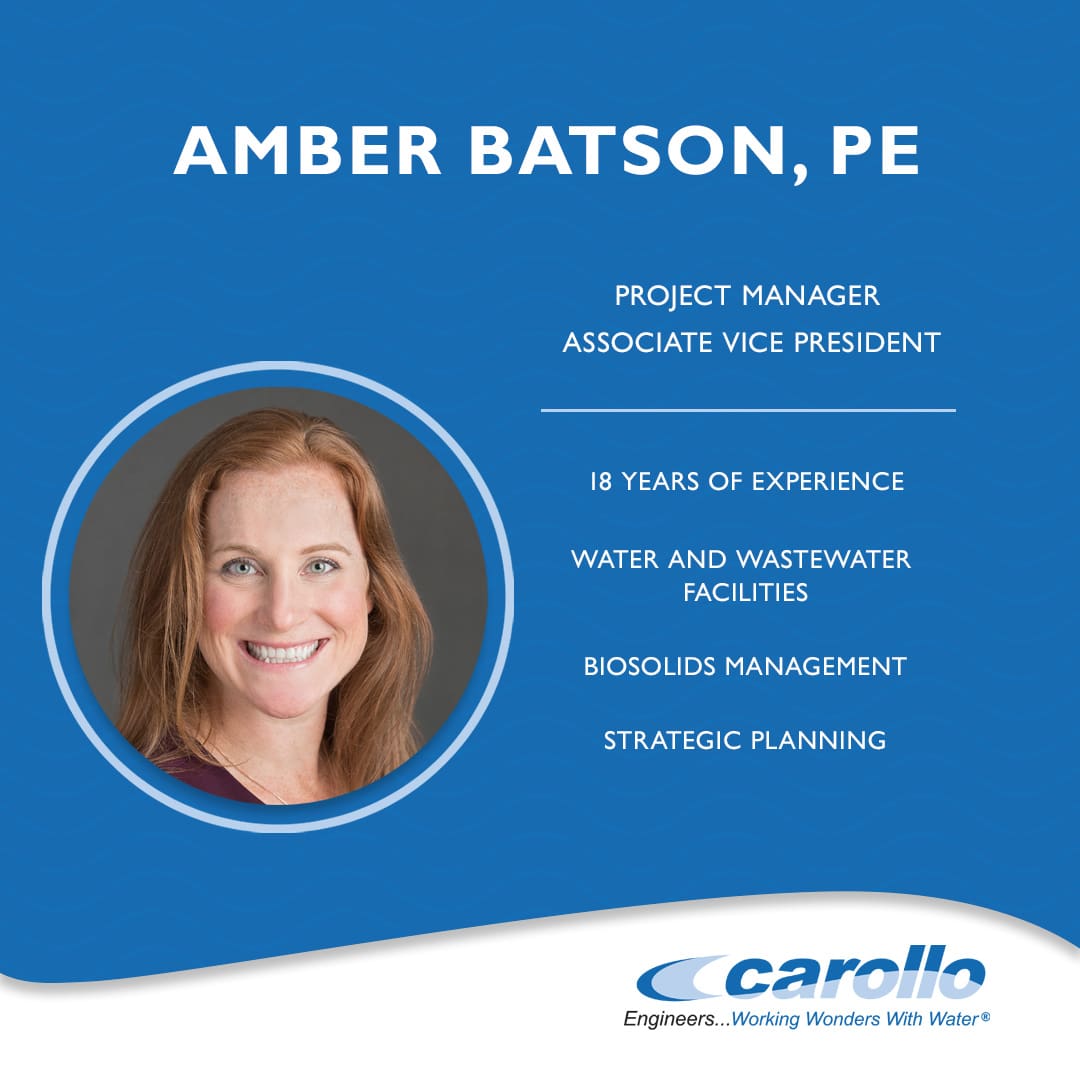 Amber has more than 18 years of experience providing planning, design, construction management, inspection, and ongoing operational support services for water and wastewater systems in Texas and Florida.
Amber was recently appointed by Governor Greg Abbott to serve on the Gulf Coast Authority Board of Directors. She also previously served in the public sector overseeing operations for a regional biosolids processing facility in Palm Beach County and leading technical services for the raw water, potable water, wastewater, and flood management systems at a local river authority.
Welcome to the team, Amber!