Carollo Welcomes Brian LaMay to Our Broward County Office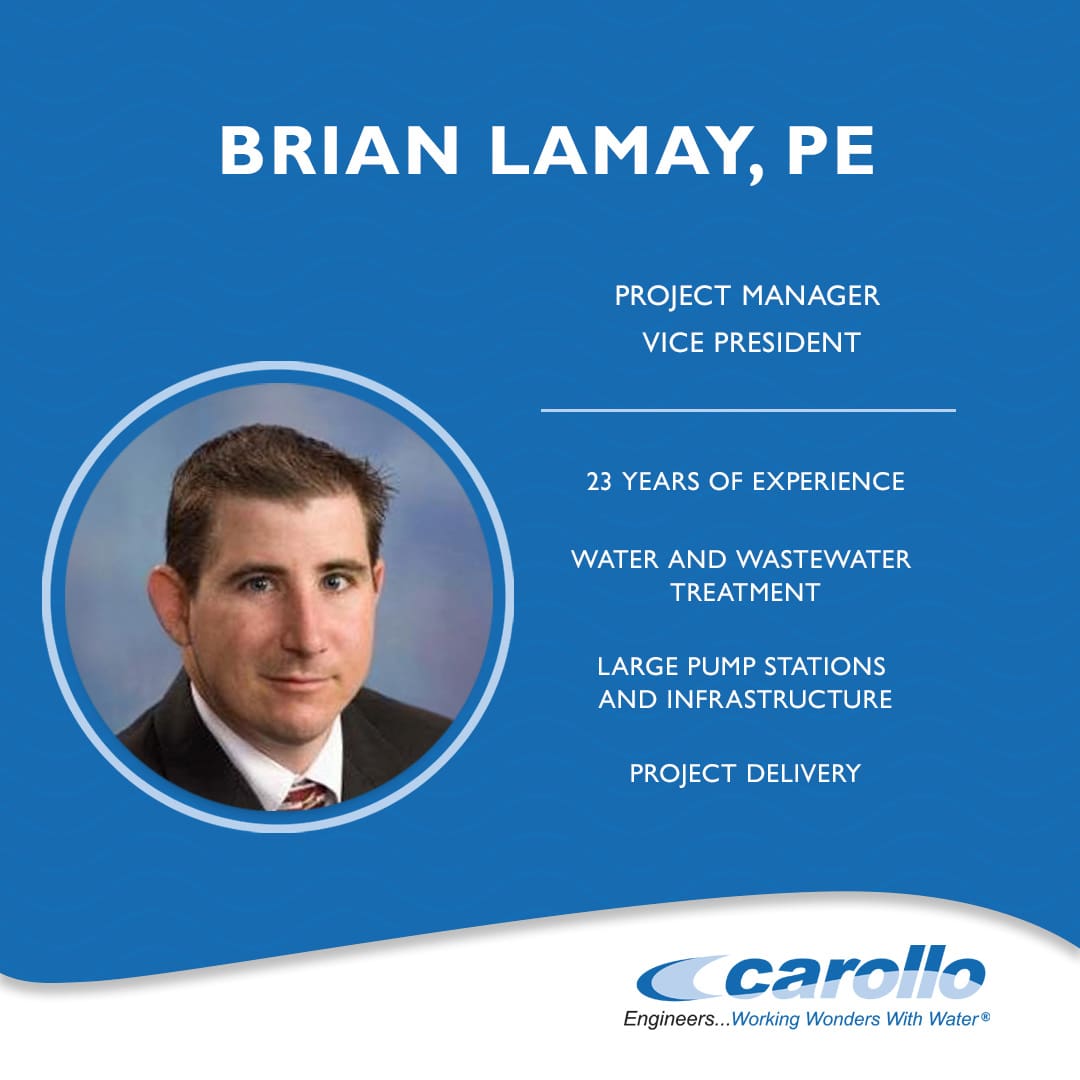 We are pleased to welcome Brian LaMay as a Project Manager in our Broward County office. Brian brings more than 23 years of experience in water and wastewater design and project management for treatment plants, pump stations, pipeline rehabilitation and trenchless construction, and potable water and disposal wells.
Brian has a breadth of knowledge of key issues impacting Carollo's local and regional clients, stemming from his extensive experience in project design and execution for municipal clients in Florida. This knowledge and experience will allow Brian to function as a valuable asset to Carollo's team and clients as he works to deliver exceptional projects and outstanding service.