Carollo Welcomes C. Scott Lee to our Jacksonville Office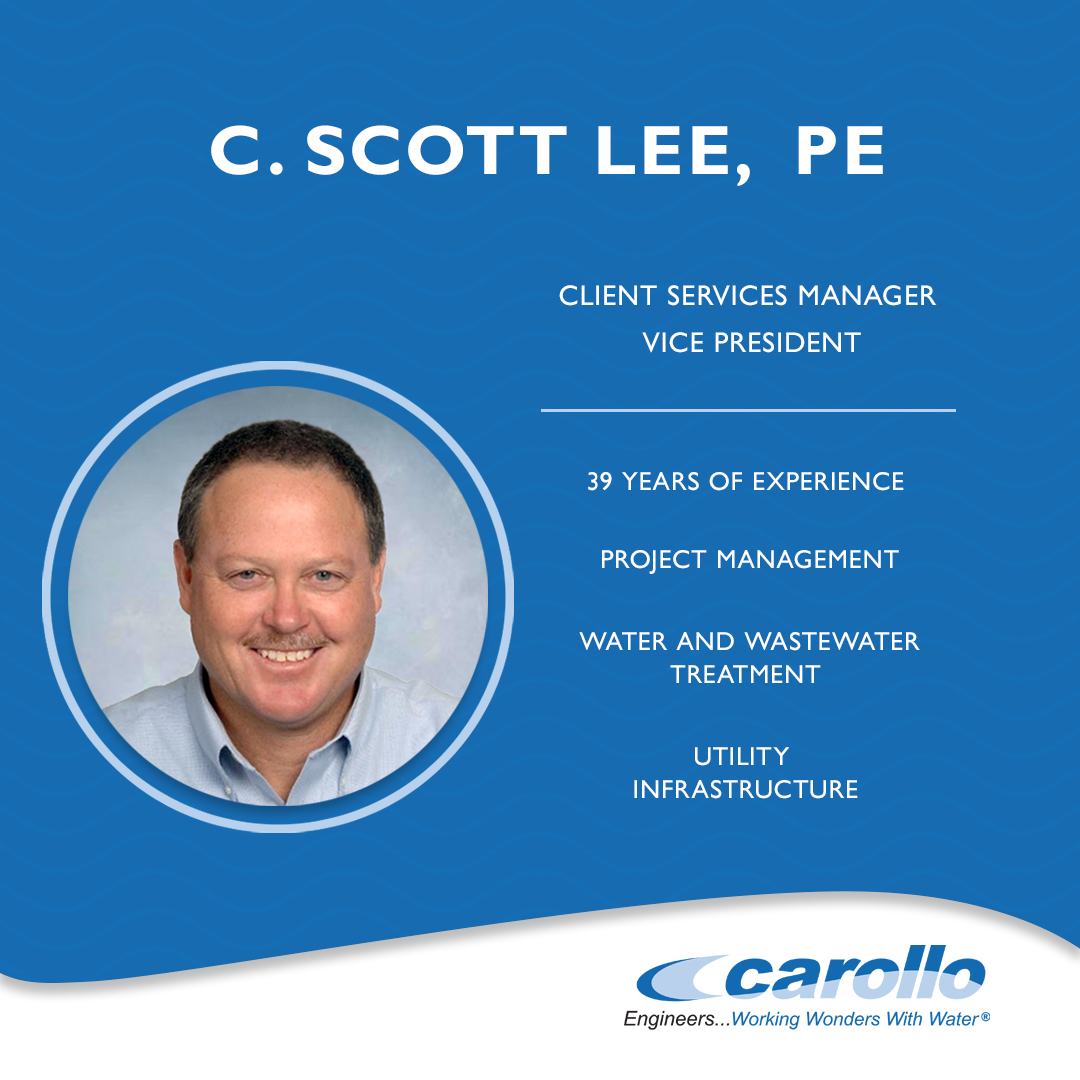 Scott has 39 years of experience in the water industry, including business operations, strategic growth, and client service and project management for water and wastewater utilities throughout Florida.
Scott's consistent track record of client service and business development success will be valuable additions as he leads and supports client projects and pursuit activities. His work on water, wastewater, reclaimed water, environmental, and general civil engineering projects throughout Florida, as well as his strong background in operations management and public utility system design, make him an invaluable asset to our clients.