Carollo Welcomes Emmanuel Pepprah to Our Washington D.C. Office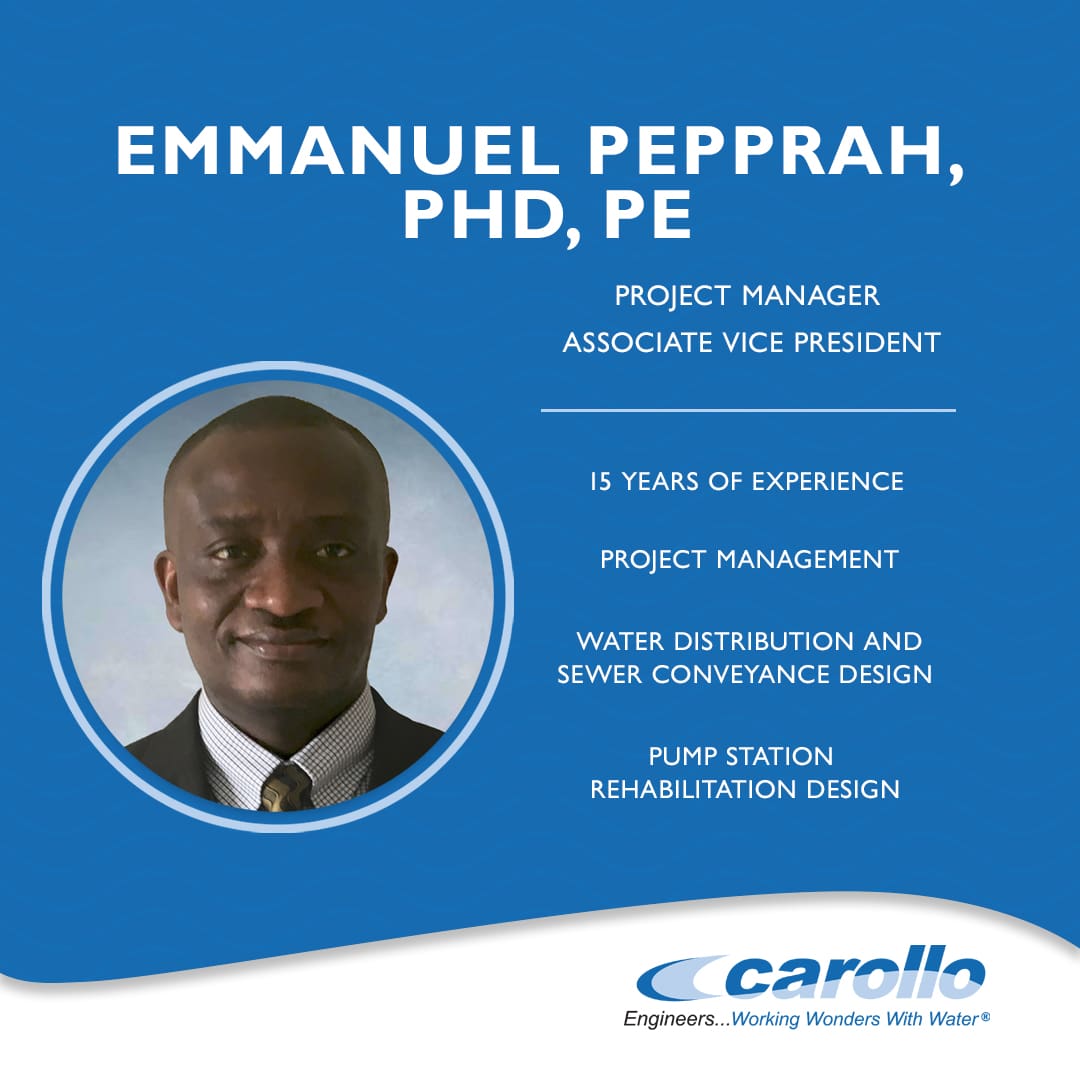 Dr. Pepprah has more than 20 years of experience as a researcher, project manager, and project engineer. In that time he has led the planning and design for numerous projects for clients that include the Washington Suburban Sanitary Commission (WSSC), the City of Baltimore, and DC Water.
Dr. Pepprah's expertise includes the preparation of contract documents for both water and wastewater projects and detailed design and fieldwork oversight, including the preparation of detailed designs, specifications, construction cost opinion, and permitting packages for main, sewer, and pumping station rehabilitation projects.
This experience will be a valuable asset to our clients in the D.C. metro area as he leads the design and execution of water and wastewater projects.