Carollo Welcomes Stacey Lamer to its Private Sector Group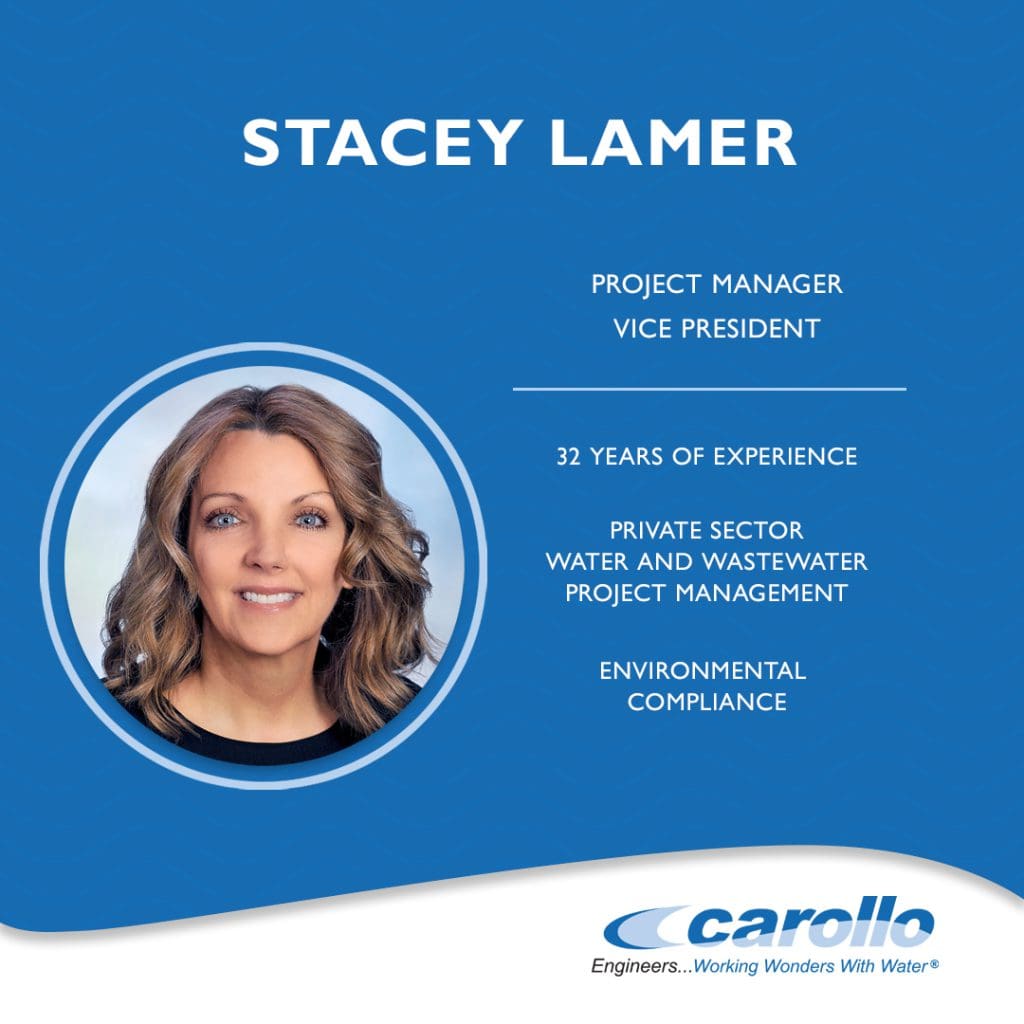 Stacey has more than 30 years of experience in public and private sector water and wastewater, for clients including the City of Boise, Elmore County, Adams County, Idaho Power, and Union Pacific. Stacy's broad experience includes environmental compliance permitting, municipal and industrial wastewater collection and treatment, storm water management, water reuse, odor control, and biofuel production for clients with varying wastewater needs.
A testament to her multi-disciplinary knowledge, Stacey has a track record of successful project planning, design, procurement and construction for various clients including municipalities and high-tech, pharmaceutical and food & beverage clients throughout the US. Her deep knowledge of the industry and breadth of her management experience will be invaluable to our PSG team, Boise staff and clients.
Welcome to the team, Stacey!