The Water Tower Welcomes Carollo Engineers as a Sustaining Partner
Release Date: April 14, 2022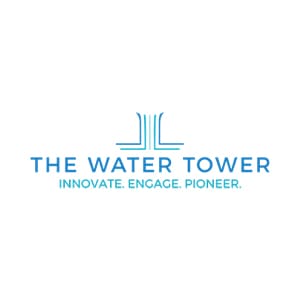 GWINNETT COUNTY, Georgia – Carollo Engineers has committed to being a Sustaining Partner at The Water Tower Innovation Center, a 55,000-square-foot research collective on The Water Tower Global Innovation Hub Campus located in Gwinnett County, Georgia.
The campus will serve as an accelerator for water innovation by bringing together utilities, technology providers, educational institutions, and other industry partners to conduct applied research, technology innovation, workforce development, and community engagement.
"We are so excited to have Carollo participate not only as a tenant, but now as a Sustaining Partner of The Water Tower," said Melissa Meeker, CEO of The Water Tower. "Carollo's decades-long commitment to advancing both water science and technology will make them an outstanding partner on our campus."
Ranked by Engineering News Record as the country's largest water-focused engineering firm, Carollo brings a full range of planning, design, and construction management services to clients nationwide. As a Sustaining Partner and The Water Tower's first official tenant, Carollo will facilitate knowledge and technology transfer at The Water Tower gleaned from nearly 90 years in the water sector.
"We share The Water Tower's mission to advance water research and technologies," said Carollo Senior Vice President Michael J. MacPhee. "We look forward to supporting The Water Tower and participating in a growing ecosystem of water innovation."
The Water Tower, launched in 2019 and officially opening its campus this month, includes a three-story Innovation Center facility which will house office and collaboration spaces, classroom and meeting spaces, conference space, as well as experimental, analytical, and microbiology laboratories. A conveyance network will bring process streams from F. Wayne Hill Water Resources Center to the facility to support bench-scale, full-scale, and pilot studies.