Food For Thought Breakfast Seminar
1818 Club, 6500 Sugarloaf Parkway, Duluth, GA 30097 · March 18, 2022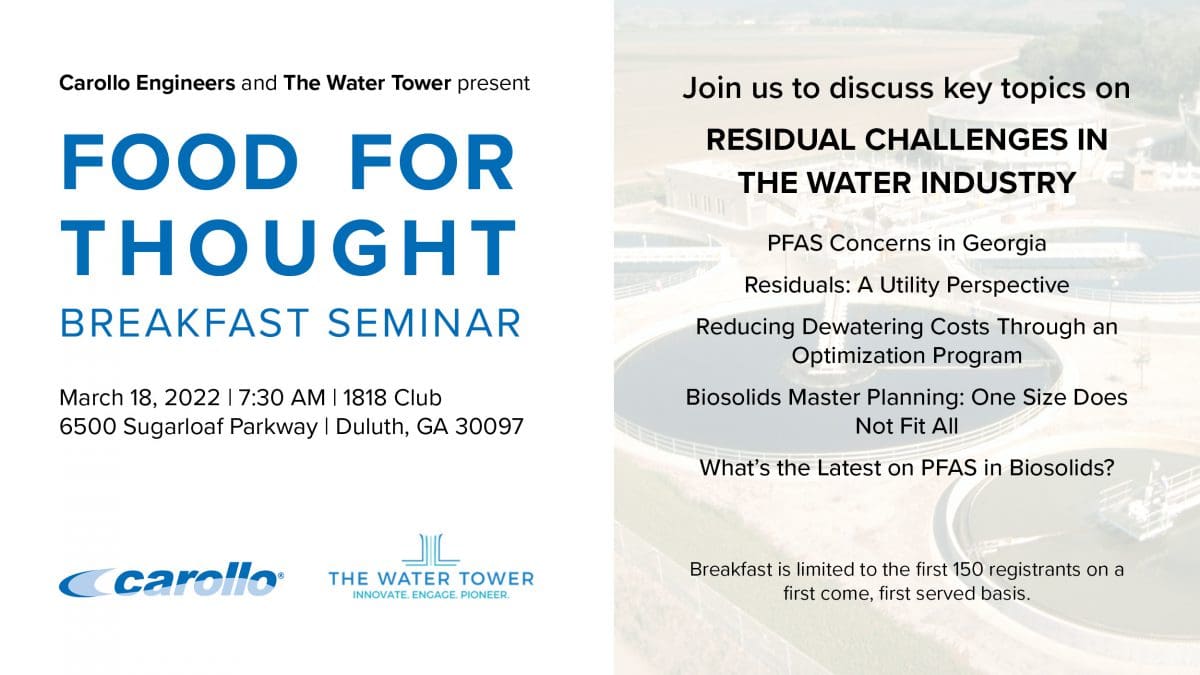 Join us at the 1818 Club on March 18th at 7:30 AM Eastern for a morning of networking and discussion on real-world residual challenges in the water industry with a focus on the southeast. The seminar will feature expert speakers and a panel session for Q&A, followed by a sneak peek tour of The Water Tower campus before its industry grand opening on April 22, 2022.
This event is free, however space is limited to the first 150 registrants for breakfast and the first 30 registrants for the tour of The Water Tower.
Be sure to register ASAP to reserve your spot! Registration will close on March 7 or when the event is full.
Register here: https://members.theh2otower.org/calendar/Details/food-for-thought-breakfast-seminar-550724?sourceTypeId=Website