Carollo Welcomes Ray David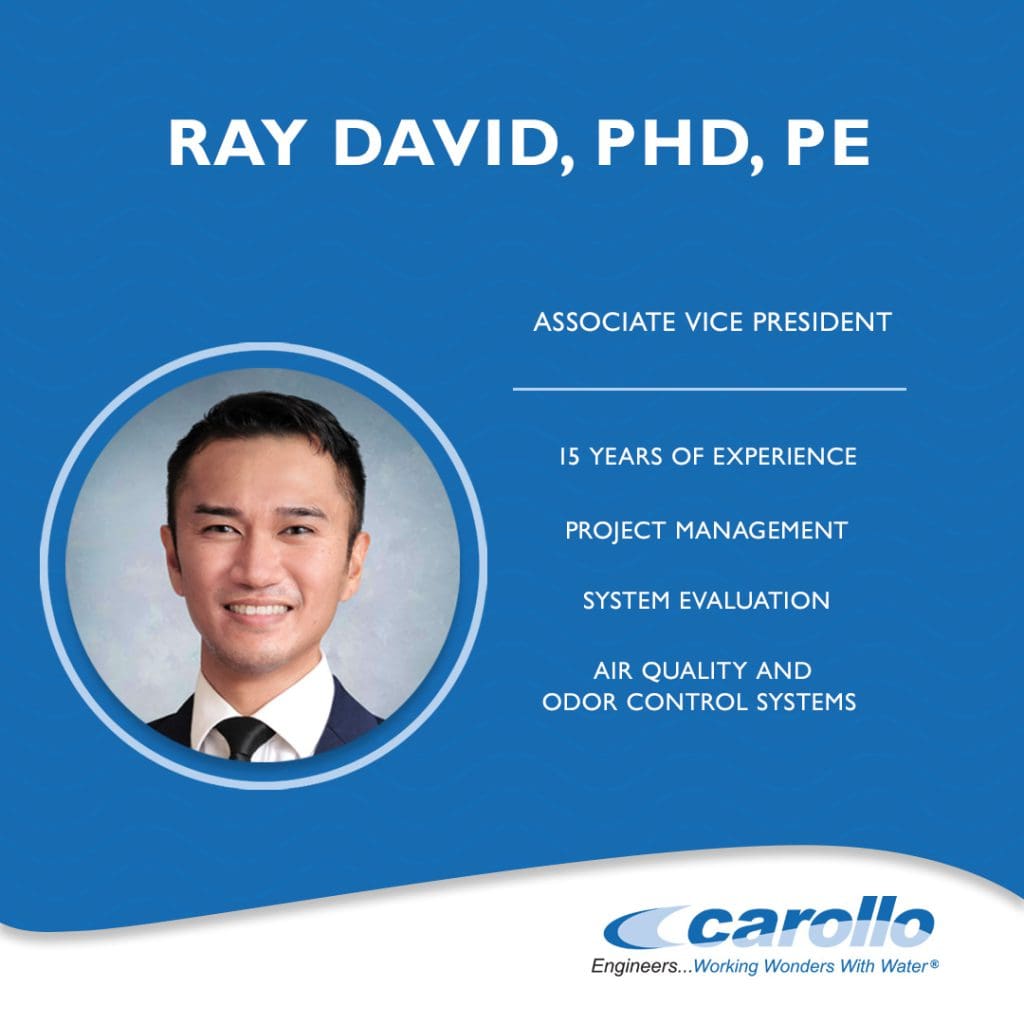 Ray has over 15 years of experience as a project manager/engineer, with a range of experience including master plans; air emissions and odor control systems; process modeling, and water/wastewater design (i.e., headworks, BAF systems, UV disinfection systems). Ray has worked with clients throughout the United States, including the San Francisco Public Utilities Commission, Southern California Edison, the Philadelphia Water Department, New York City Department of Environmental Protection, Arlington County, and the Metropolitan Water Reclamation District of Chicago.
In addition to a diverse background, Ray has a well-developed record of identifying project opportunities and meeting budget, schedule, and quality goals. Ray also performed research in the field of air quality and pollutant transport. Ray's experience has him well-prepared to lead quality projects for Carollo's clients.
Welcome to the team, Ray!