Carollo Welcomes Swagata Biswas to our New York City office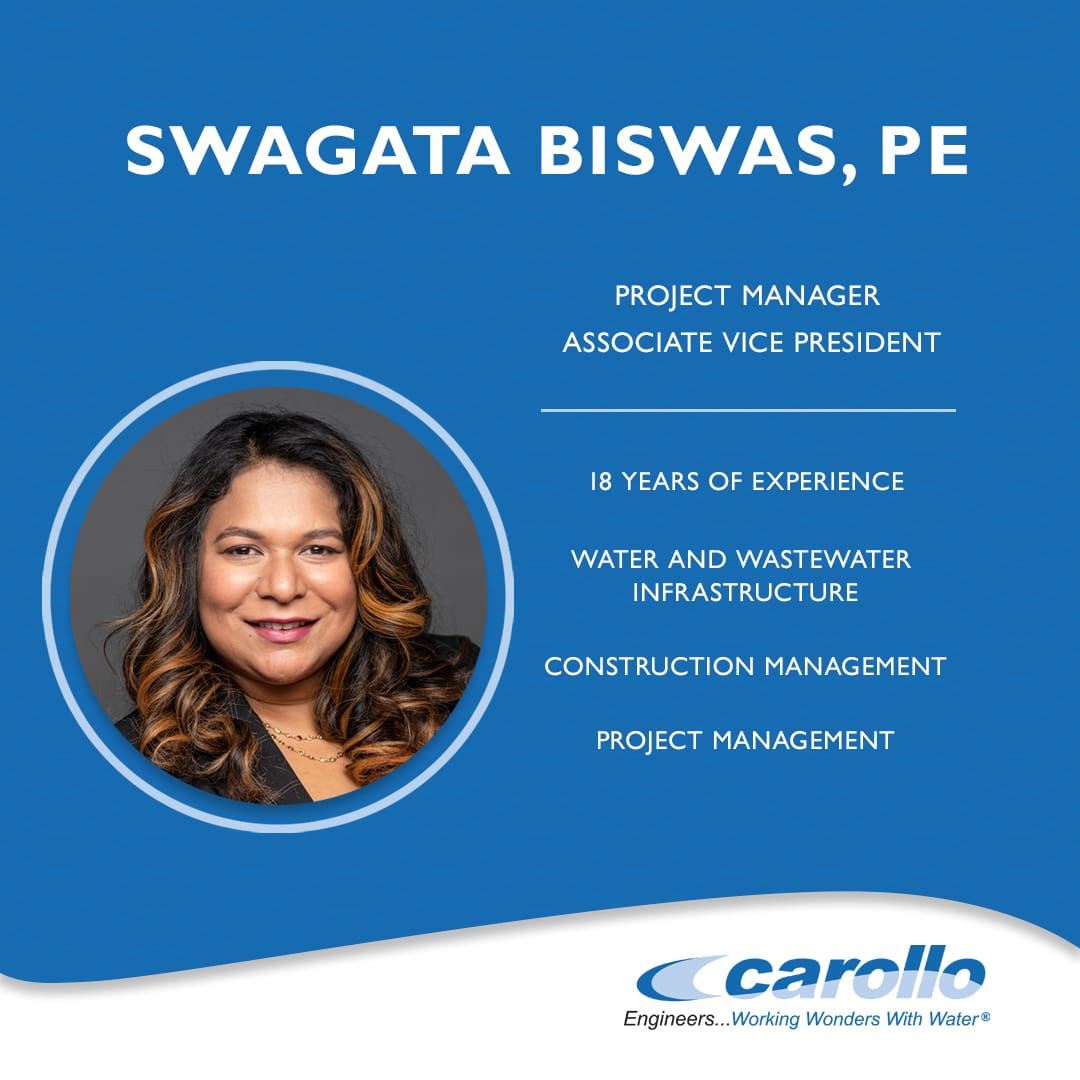 Swagata has more than 18 years of experience providing design, construction management, project management, and project controls services for water and wastewater infrastructure projects for New York area clients, including New York City Department of Environmental Protection and Westchester County.
Her expertise includes biological nutrient removal, biosolids processing, chemical injection systems, main sewage pump replacements, conveyance, effluent dechlorination, power systems upgrades, and boiler replacements. Swagata's extensive experience with risk management, cost management, and schedule monitoring and analysis will be invaluable to Carollo's New York-area clients.
Welcome to the team, Swagata!