Carollo Engineers Continues Eastern Expansion with Metro Atlanta Office
Release Date: June 15, 2022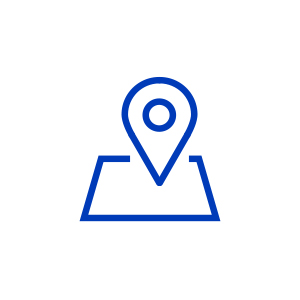 Firm opens Georgia office at The Water Tower Innovation Campus
GWINNETT COUNTY, Georgia – Recognizing the need for private and public collaboration in support of long-term water sustainability, Carollo Engineers has opened its 50th office location in the Metro Atlanta region at The Water Tower Innovation Center in Gwinnett County, Georgia. Carollo is the first official tenant at The Water Tower located at 2500 Clean Water Court in Buford.
"This new office marks a pivotal milestone for Carollo as we grow our team to serve current and future clients in the Southeast," said Carollo Senior Vice President Michael J. MacPhee. "With Carollo's singular focus on water, we bring an exceptional amount of expertise to help Georgia clients address challenging issues including watershed sustainability, biosolids management, aging infrastructure, and maintaining resiliency of a large growing metropolitan region."
Within the last year, Carollo and its teaming partners have secured contracts with the City of Atlanta and Gwinnett County. The firm is also a part of The Water Tower's Research Advisory Board and a member of the research team for the Lake Lanier Watershed 5-Year Research Plan report. The goal of the study and report is to craft a stakeholder-driven multi-year roadmap of applied research projects that will help protect and improve water quality in the Lake Lanier watershed.
The opening of the Metro Atlanta office represents another major step in Carollo's Eastern U.S. expansion – adding to its offices in Massachusetts, New York, New Jersey, Virginia, Tennessee, and its longstanding practice and multiple offices in Florida. Notable projects along the Eastern Seaboard include pioneering some of the most innovative pipeline inspection tools for the Washington Suburban Sanitary Commission's Metallic Water Main Condition Assessment Program and the design of wastewater sludge thickening and dewatering facilities for two of Miami-Dade County's wastewater treatment plants – a capital project valued at $175 million.