El Paso Advanced Water Purification Facility, Preliminary Engineering, Design, and Permitting
Project Overview
Making history with the first "direct to distribution" direct potable reuse facility in the U.S.
Located within the arid Chihuahuan Desert, El Paso Water's (EPWater) service area is prone to droughts and the surface water supply is unreliable. To conserve their available resources and diversify their water supply, EPWater plans to construct the Advanced Water Purification Facility (AWPF), the first "direct-to-distribution" direct potable reuse (DPR) facility in the U.S. This historic facility will be located on EPWater's treatment campus, which also includes a surface water treatment plant and a wastewater treatment plant.
Carollo serves as this project's prime consultant, leading the AWPF's preliminary design, detailed design, construction phase services, and post-construction services. The AWPF will use a treatment train of membrane filtration, reverse osmosis, advanced oxidation with ultraviolet light and hydrogen peroxide, granular activated carbon for peroxide quenching, and chlorine disinfection. The facility will treat up to 10 million gallons per day (mgd) of secondary effluent from the Roberto R. Bustamante Wastewater Treatment Plant to produce high-quality purified water, which will be introduced directly into the potable water distribution system via conveyance infrastructure that is also used for finished water produced by the adjacent Jonathan W. Rogers Water Treatment Plant.
Carollo has completed required technical evaluations and preliminary engineering as well as ushered in a successful grant-funding application. Now, we are providing regulatory liaison and permitting support as we finalize design documents for this full-scale DPR treatment system, which will offer a sustainable and resilient solution for EPWater's drought and water supply challenges.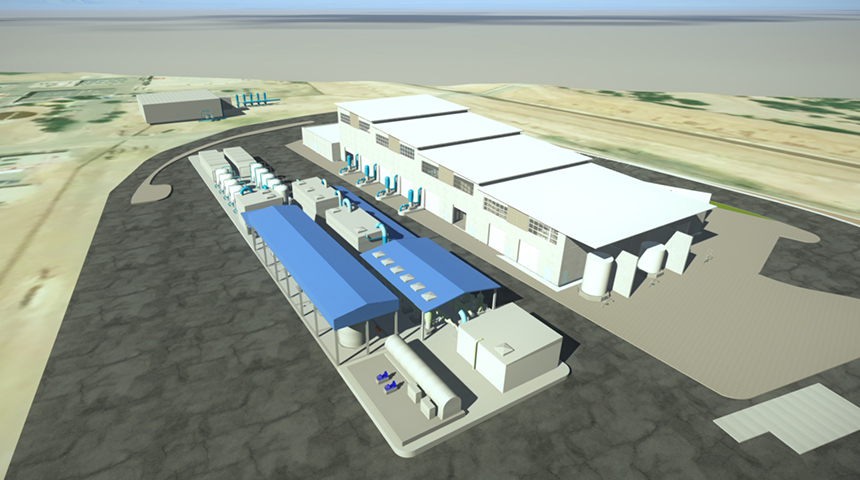 The first "direct-to-distribution" DPR facility in the U.S.
Innovative application of advanced treatment processes.
Purification of treated wastewater for municipal drinking water use.
Granular activated carbon that eliminates excess hydrogen peroxide and provides a third barrier to trace organic chemicals.
Have an upcoming project? Let's make it a success.