Fitzsimons-Peoria Stormwater Outfall Project
Location
Aurora, Colorado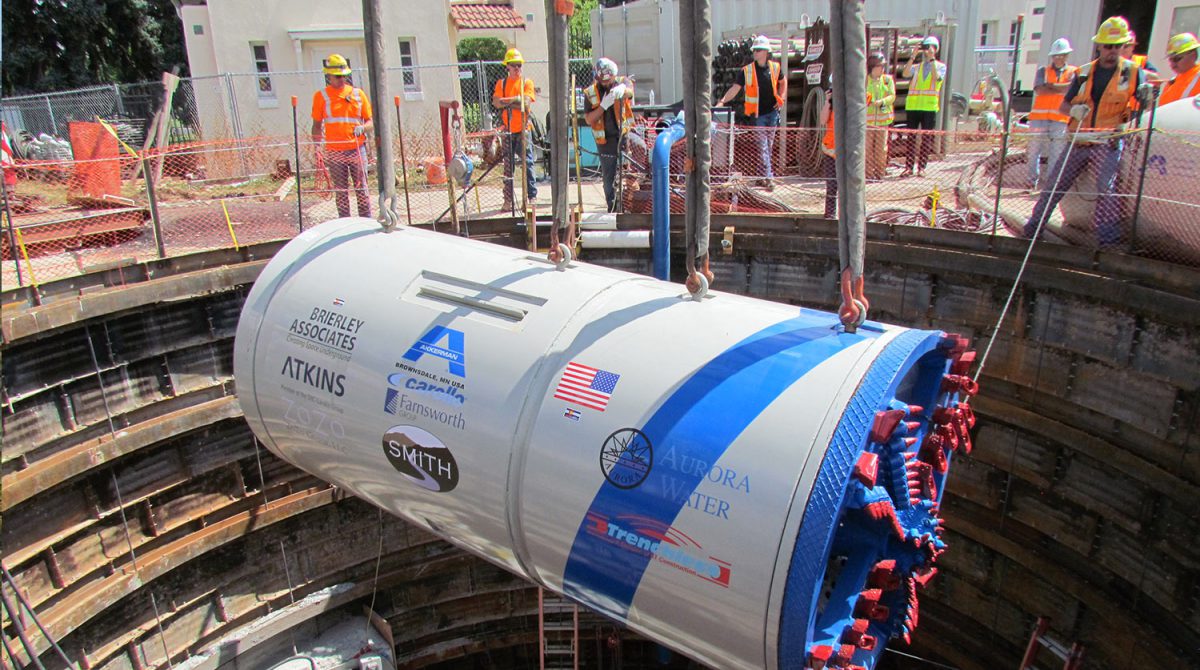 Project Overview
A storm drain replacement project using innovative design and construction elements to avoid disturbances to major roadways and communities
Like many systems in the U.S. that serve areas with frequent flooding, the City of Aurora's stormwater conveyance system is held to a high standard to protect residents, businesses, and property from flooding events. More specifically, the City's current standards demand that all stormwater-related infrastructure be designed or improved to withstand a 100-year flood, similar to the heavy rains and severe flooding the City experienced in 2013.
Aging stormwater infrastructure located along Peoria Street between 6th Avenue and the Sand Creek Outfall in Sand Creek Park was constructed in the 1970s and was notably undersized in its ability to meet current standards. Given historic flooding in this highly congested and rapidly developing area near the Anschutz Medical Center, the City prioritized the implementation of the Fitzsimons-Peoria Stormwater Outfall Project (FPSOP), a large-scale effort that replaces approximately 15,000 feet of aging, 24- to 96-inch storm drainpipes to improve flood protection for approximately 230 residences and 40 businesses.
Early in the design phase, Carollo assisted the City in contracting a Construction Manager at Risk (CMAR) contractor, BT Construction. Serving as the design consultant, Carollo developed FPSOP's final design documents in collaboration with the City and the CMAR Contractor, ensuring that the new stormwater pipeline and connections to existing infrastructure were sized to adequately convey anticipated stormwater flows. Pipeline sizing and routing were attuned to protect existing utilities and infrastructure while minimizing disruptions to traffic. In addition, trenchless designs, including the use of two microtunnels and two open-face, tunnel-boring machine (TBM) tunnels, were incorporated at major roadway intersections to minimize major disturbances to local communities.
The project is located in a highly urbanized area of Aurora undergoing rapid redevelopment along major roadways, and required careful coordination to obtain the following permits:
Nationwide 404 permit, which required environmental habitat assessments.
An Urban Drainage Flood Control District (UDFCD) for discharge to Sand Creek.
Roadway work and crossing permits from the City, Colorado Department of Transportation (CDOT), and Denver Regional Transport District.
Construction for FPSOP is expected to be complete by August 2021. Thus far, the City has been able to avoid cost-related changes, given that most risks were mitigated during the design phase, largely due to the collaboration between Carollo, the City, and the CMAR team. Furthermore, traffic in all directions has been maintained throughout construction in a four-lane arterial roadway intersection.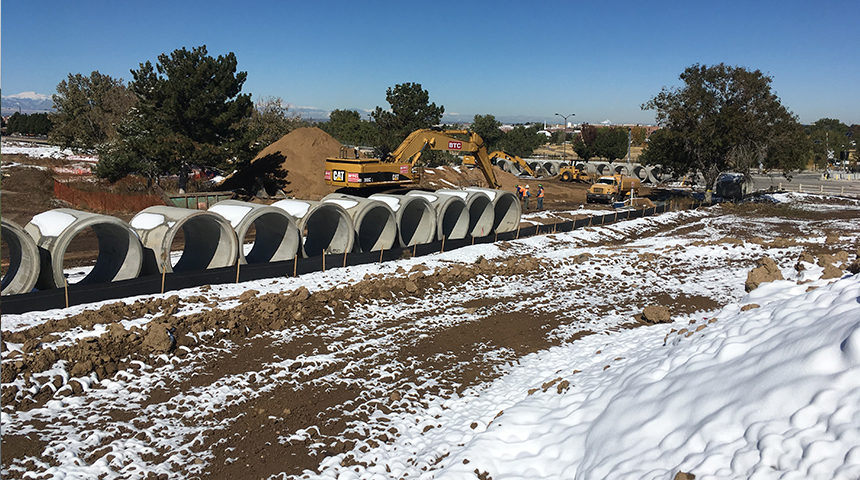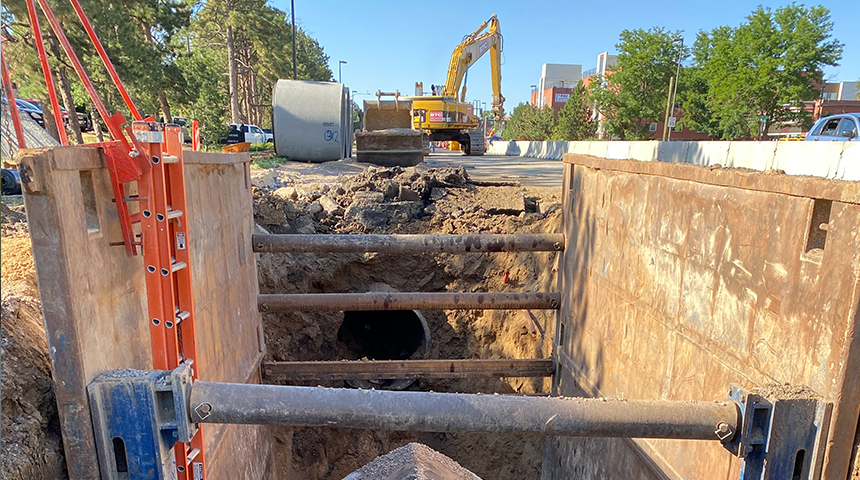 $31 million Construction Manager/General Contractor (CMGC) project that replaces 15,000 feet of aging, undersized storm drainpipes
Hydrologic modeling of the project area and hydraulic evaluations of the proposed infrastructure using InfoWorks ICM
The design of large cast-in-place and pre-cast junction structures and manholes to minimize construction duration on major roadways
Use of both open-cut and trenchless construction technologies, including microtunnels and TBM tunnels
Have an upcoming project? Let's make it a success.