Oklahoma Comprehensive Water Plan 2025 Update
Client
Oklahoma Water Resources Board (OWRB)
Location
Oklahoma City, Oklahoma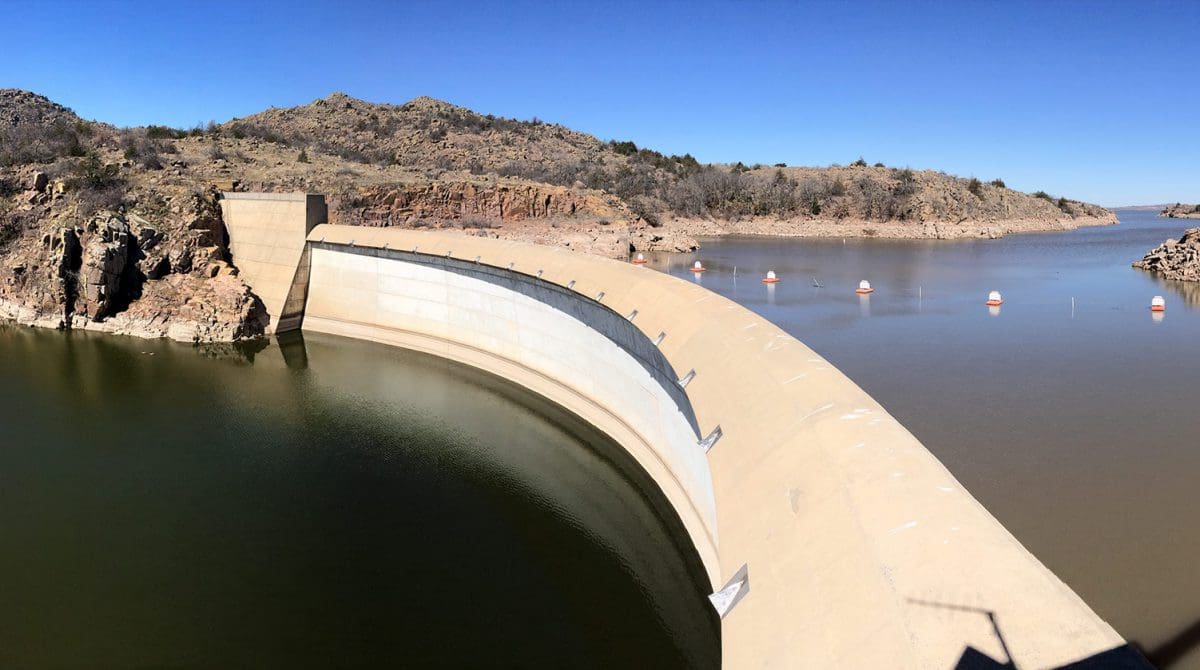 Project Overview
Statewide water resources plan that charts a course for Oklahoma's water security and resiliency over the next 50 years
Carollo is supporting the Oklahoma Water Resources Board (OWRB) in its development of the Oklahoma Comprehensive Water Plan (OCWP), a statewide assessment that serves as a definitive water-planning and decision-making resource for all water use sectors across the entire state.
First established in 1980 and last updated in 2012, the OCWP accounts for surface water and groundwater management across the state. Per state statute, the OWRB must revisit the plan after every U.S. census to develop new demand and supply projections, water management strategies, and other critical items that support the state's water security for the following five decades. The present update is scheduled for completion in 2025, with a planning horizon that extends to 2075.
To guide efficient development of the OCWP, Carollo established a five-phase programmatic work plan to chart the course of the plan's desired outputs. Carollo also developed an engagement plan to foster ongoing communication between OWRB and defined stakeholder groups, which include water users, regional planning groups, water unity partners, agencies and legislators, and the general public. Initial engagement activities informed and helped hone the work plan and planned deliverables.
Carollo is currently in the process of identifying potential water supply shortages for each of the state's 82 planning basins, which is clarified through 50-year, decadal water-demand projections for 7 water use sectors ranging from public water suppliers and crop irrigation to oil and gas and self-supplied industries. These projections are being generated in parallel with assessments of supply availability, including both physical "wet water" and legal "permit" availability, for surface water, alluvial groundwater, bedrock groundwater, and non-traditional "one water" sources. To remain ahead of future risks, both the demand forecasts and supply-availability assessments will integrate climate-change scenarios.
The magnitude and frequency of future water shortages are being comprehensively assessed in Oklahoma H₂O, a supply and demand model that Carollo updated and modernized to incorporate recent data and improve modeling operations. This tool will also be employed to complete basin-level water quality analyses and identify "focus basins" that require local-level assessments of water-management strategies. To this end, a database of Local Projects and Programs (LPPs) is being developed to address anticipated water user needs, which, in turn, will help identify viable mitigation measures within the focus basins and support legislative initiatives for new, state-level infrastructure funding and financing programs where necessary. This information will be coupled with regional assessments of vulnerabilities in water supply reliability and resilience, such as flooding, wildfires, and infrastructure failures.
By accurately forecasting water challenges alongside opportunities to effectively mitigate them, the 2025 OCWP will encourage unified water management across the state and, perhaps most importantly, steward responsible, effective relationships between water users and the state's invaluable resources.
Development of an integrated, coordinated roadmap for the State of Oklahoma's water resources planning
A five-phase programmatic work plan and engagement plan to be executed over the next three years
50-year projections of water supply shortages and availability, water quality trends, and infrastructure needs of 82 planning basins across 7 water use sectors
Update and modernization of the Oklahoma H₂O supply and demand model
Have an upcoming project? Let's make it a success.