Modern Electronic Operation Manual System: O&M Information Portal
Client
Manatee County Utilities
Location
Manatee County, Florida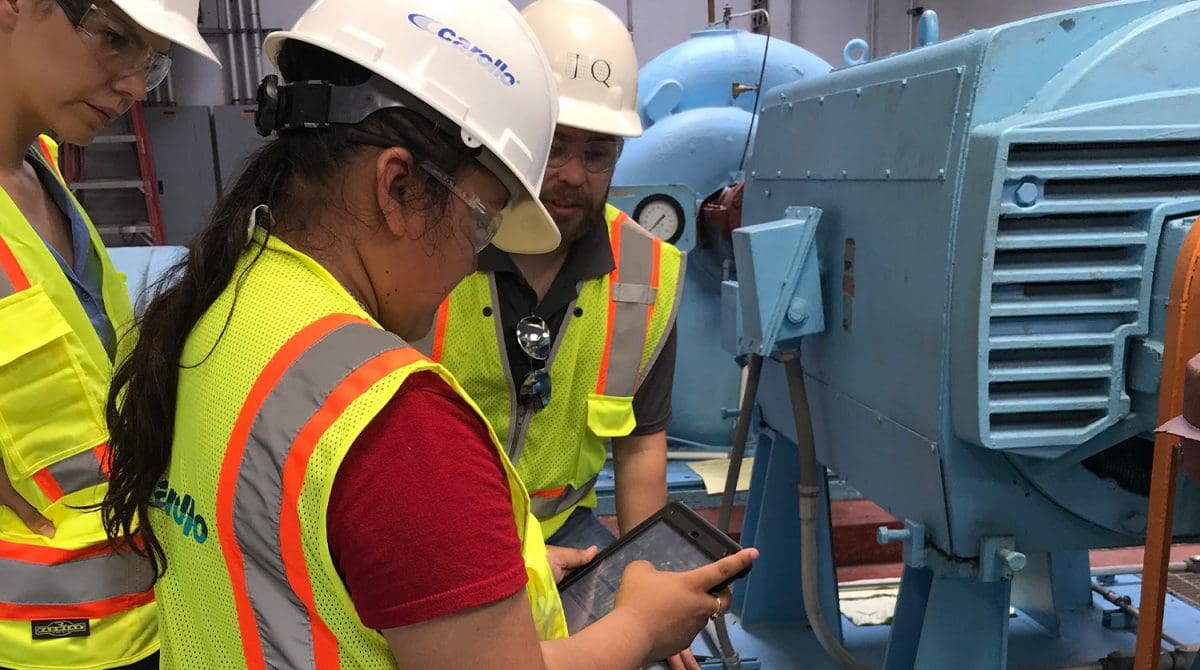 Project Overview
Modern EOM replaces cumbersome file structures to centralize critical institutional knowledge
Operation and maintenance (O&M) of utility systems is the longest phase of asset life cycle, and it is critical that O&M information is available and readily accessible to utility staff throughout the lifespan of a facility — from planning and design through construction, commissioning, and continued operation.
With treatment system advancements, shifting regulations, and a retiring workforce, it is more important than ever to efficiently retain institutional knowledge, and protect the investment in, and performance of, treatment systems.
As digital tools become more powerful and accessible, utilities have begun adopting Electronic Operation Manuals (EOMs) as a method for consolidating and enhancing access to information. EOMs are more than a collection of equipment manuals in PDF format — these systems combine the tools and processes to capture and manage staff knowledge and critical O&M information system data that includes equipment O&M manuals, facility drawings, standard procedures, and design data.
Carollo developed a modern EOM for Manatee County Utilities' wastewater facilities, which replaced the utility's traditional paper O&M manual with a sustainable, web-based SharePoint® Online solution that can be expanded and scaled with future needs.
The EOM solution houses information for the County's biosolids drying facility, master reuse system, and the Manatee County Water Treatment Plant. Because single versions of all O&M documents are now stored on an information portal that runs in the County's SharePoint® cloud, staff can search and find the most current procedures, controls, and equipment descriptions without worrying about disseminating outdated information.
Carollo implemented best practices to ensure that the EOM continues to serve the County as a flexible and user-friendly institutional body of knowledge. It is now integrated into several business workflows, such as engineering support for repair and rehabilitation (R&R) projects and computerized maintenance management system (CMMS) work orders, and also features an intuitive tabular-graphical interface that allows for quick and efficient data entry, retrieval, and updates.
A searchable, expandable, and scalable information portal
Immediate system-wide updates
Low-cost deployment and flexible configurations accommodate varying file formats
Robust integrated security and version control
No code content management
Mobile and tablet ready
Have an upcoming project? Let's make it a success.