Tucson Airport, Full-scale Conversion of GAC for PFAS Removal
Client
Tucson International Airport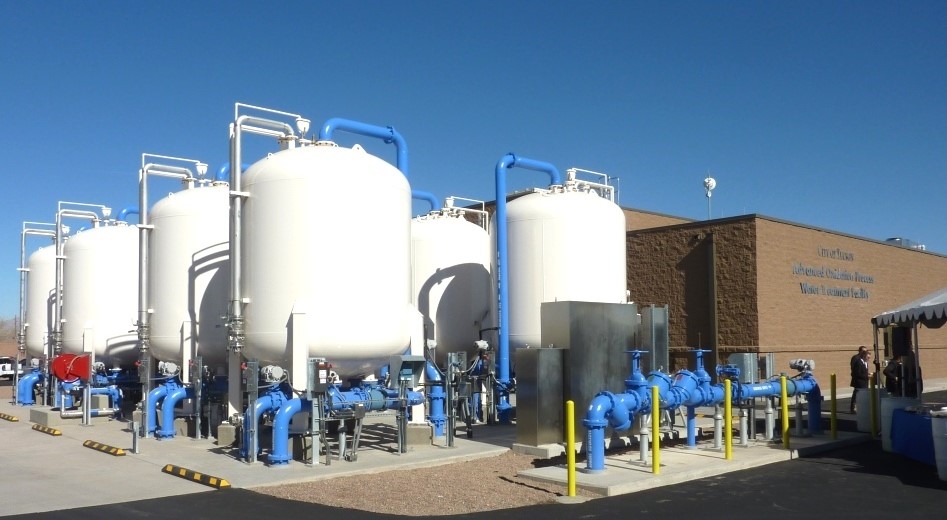 Carollo provided engineering support services for the Tucson International Airport Area Groundwater Remediation Project (TARP) to address the occurrence of PFAS in an 8.4 mgd facility fed by nine wells. UV/hydrogen peroxide advanced oxidation followed by GAC for excess peroxide quenching was already in use for VOC and 1,4-dioxane treatment.
RSSCTs with four GAC media and one IX resin were conducted, and BPI was used to evaluate the test results and compare GAC and IX from operational and cost perspectives. Since eight GAC contactors were already being used and could provide both hydrogen peroxide quenching and PFAS adsorption in the same vessels, Tucson Water opted to continue with GAC for PFAS treatment but also change GAC media type due to the RSSCT results, which were verified by full-scale operations. Carollo is now helping Tucson Water expand the facility to 10.2 mgd as well.
Have an upcoming project? Let's make it a success.